"Poetry is to language as music is to noise" – John Carey  
To celebrate poetry month (1 to 31 August) the Library is hosting a month of poetry-themed activities. So, whether you identify as Shakespeare reincarnated or are just between classes and need something to do, take a seat, a stamp and a cookie and see what you manifest.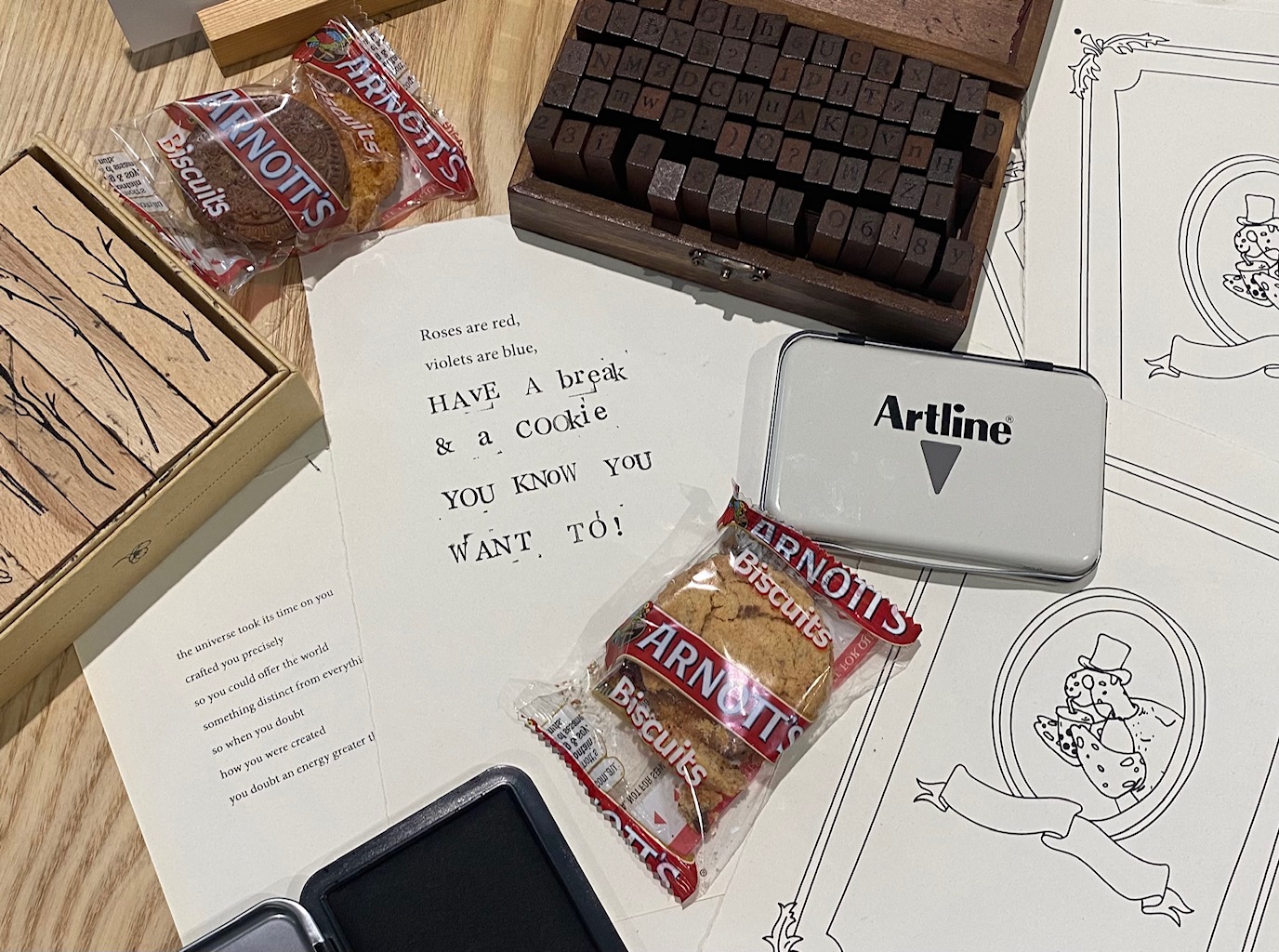 What's on 
Head to level 7 of the Library during poetry month ( 1 to 31 August)  for some poetry-themed activities, including:
Magnetic fridge poetry: grab a word, and then another, and then another and before you know it you will have a poem. Once you start you won't want to stop. 
Stamp poetry:  write a poem letter by letter or just use our lovely flower stamps to make your very own take-home artwork.  
Blackout poetry: if you are feeling up to the challenge blackout poetry is the art of drawing a new meaning from something initially made by another mind. 
Borrow a book: we have a selection of our favourite poetry books floating around the space. If you spot one you like feel free to check it out and take it home. 
Free cookies to fuel your creativity.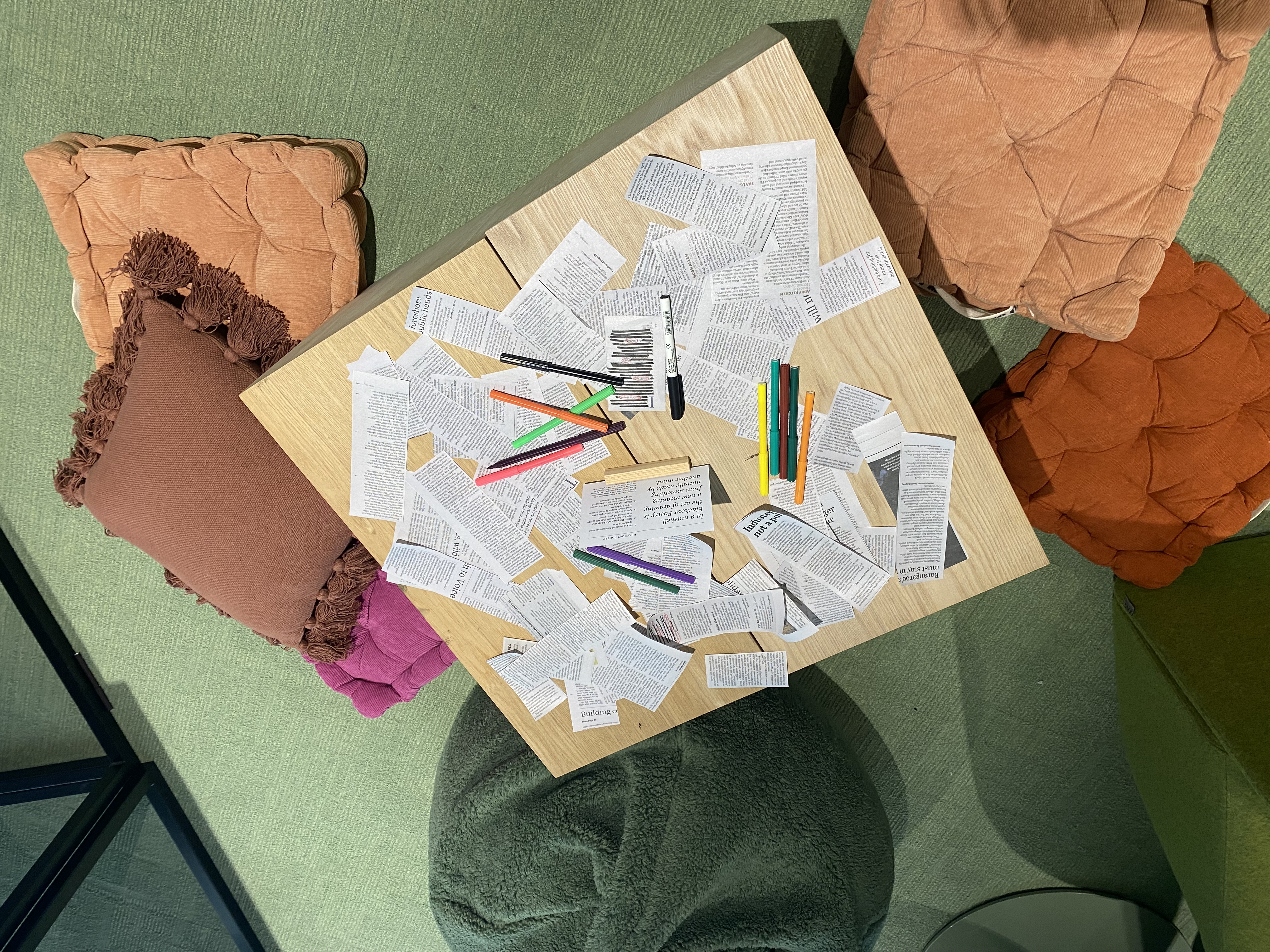 Did you know... 
Poetry has been around for thousands of years and in fact pre-dates the invention of writing.  
The art form was originally intended to be shared verbally and used for the purpose of rituals, chants, and storytelling. While memorising an entire story can be tricky or virtually impossible, rhyming couplets were invented so that travelers could easily remember news to pass from town to town and pass down stories from generation to generation.  
Today, poetry is mostly used to help us understand and appreciate the world around us, speak a common truth and offers us a way to empathise with one another. As singer song writer Alice Osborn puts it, "Poetry is like the Windex on a grubby car window—it bares open the vulnerabilities of human beings so we can all relate to each other a little better." 
Explore the Library's poetry collection
Visit our special collections in the Library catalogue.