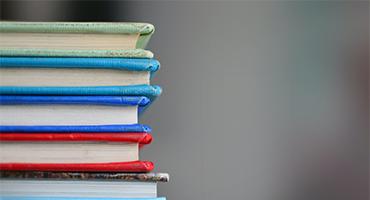 Reading lists are used by teaching staff across UTS to deliver required and recommended subject resources to students.
As part of an improved digital experience (including the new Library website), UTS Library has implemented a new list management system, called Reading Lists. Replacing the UTS Digital Resources Register (DRR), the new system simplifies list management, as well as digitisation and Reserve Collection requests.
Teaching staff and others who use reading lists can get started creating their lists from today - read on to learn more.
Getting started
To create your first Reading List:
Log into Canvas or UTSOnline and add Reading List in your subject site navigation
Create a new list (the Library has preconfigured templates)
Add readings from the Library's catalogue or the internet via the widget
Tag readings as required, or needing digitisation, or purchase
Send the list to the Library for copyright checking and resource handling
More detailed guides are available on the Reading Lists pages.
Training
Join one of our training sessions (via Zoom) for assistance getting started with Reading Lists.
Benefits for teaching staff
Reading Lists will allow teaching staff to:
create, manage and access all your reading lists in one place
create dynamic lists gathered from the Library collection or of resources from the internet
structure each list to suit your preferred material delivery
easily manage and update readings, and create templates/re-use lists
automate digitisation requests, orders, and placing required readings into Reserve
be copyright compliant with the Library checking each list on submission
view analytics on readings and student engagement
Benefits for students
For students, Reading Lists provides one place to access their required and recommended readings, both digital and physical resources.
Reading lists are accessible directly via Canvas and UTS Online.
Students will be able to 'like' readings and create personal collections.