Browse and view thousands of award-winning movies, documentaries, TV-series, world cinema and independent films via the Library Catalogue.
Film and TV on demand
There are two major streaming services available in the Library collection.
Kanopy is a leading distributor of tertiary educational videos within Australia. View global content on the arts, business, health, history, media and communications, social sciences and instructional videos.
Informit EduTV is an online TV streaming resource. It hosts over 10,000 programs including documentaries and drama series that are available with complementary with study guides and articles.
How to access
Both Kanopy and Informit EduTV are free to access for all UTS staff, students and UTS Library members.
Search your streaming service of choice via the Library Catalogue.
Search for 'Kanopy' or 'Informit EduTV' at lib.uts.ed.au

make sure you are logged in with your UTS staff or student number

select the streaming service from the database

view online to redirect to the streaming site

search, browse and see previews of videos

enjoy unlimited viewing access.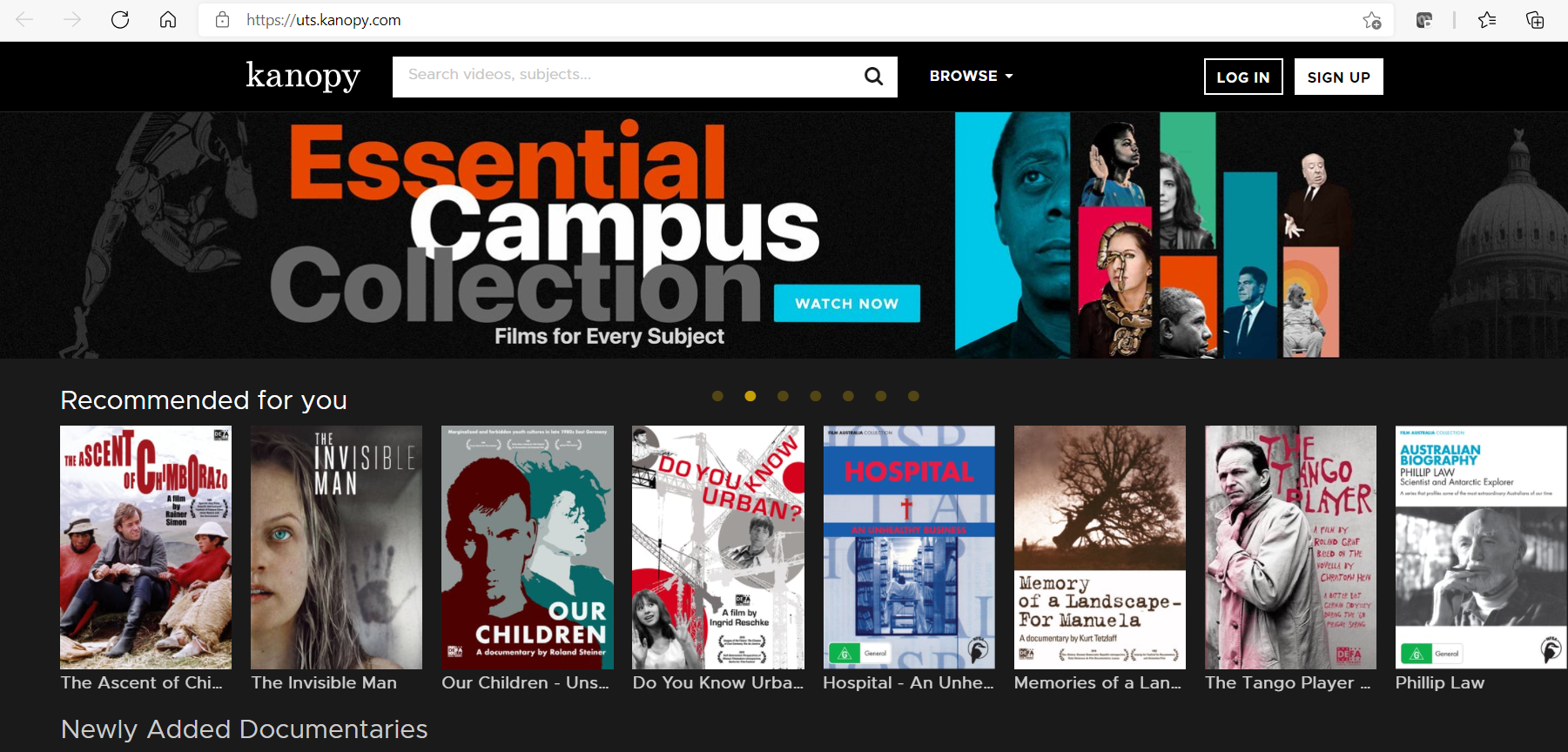 What to watch
Keep an eye out for @utslibrary on Instagram for regular recommendations from the Library team.
Get top picks for comedy, romance, horror, documentaries and must-watch curriculum content.