We're here to help you get the best start you can! 
If you want support from our Librarians or Student Guides, check out Library chat, Study Groups (Weeks 1-6), workshops for using the Library/referencing (Weeks 1–4) and Study Help Consultations (Weeks 3-6).
Or, if interacting with people isn't your thing, we have study guides and referencing guides available here on this website, so you can skill up from the comfort of home.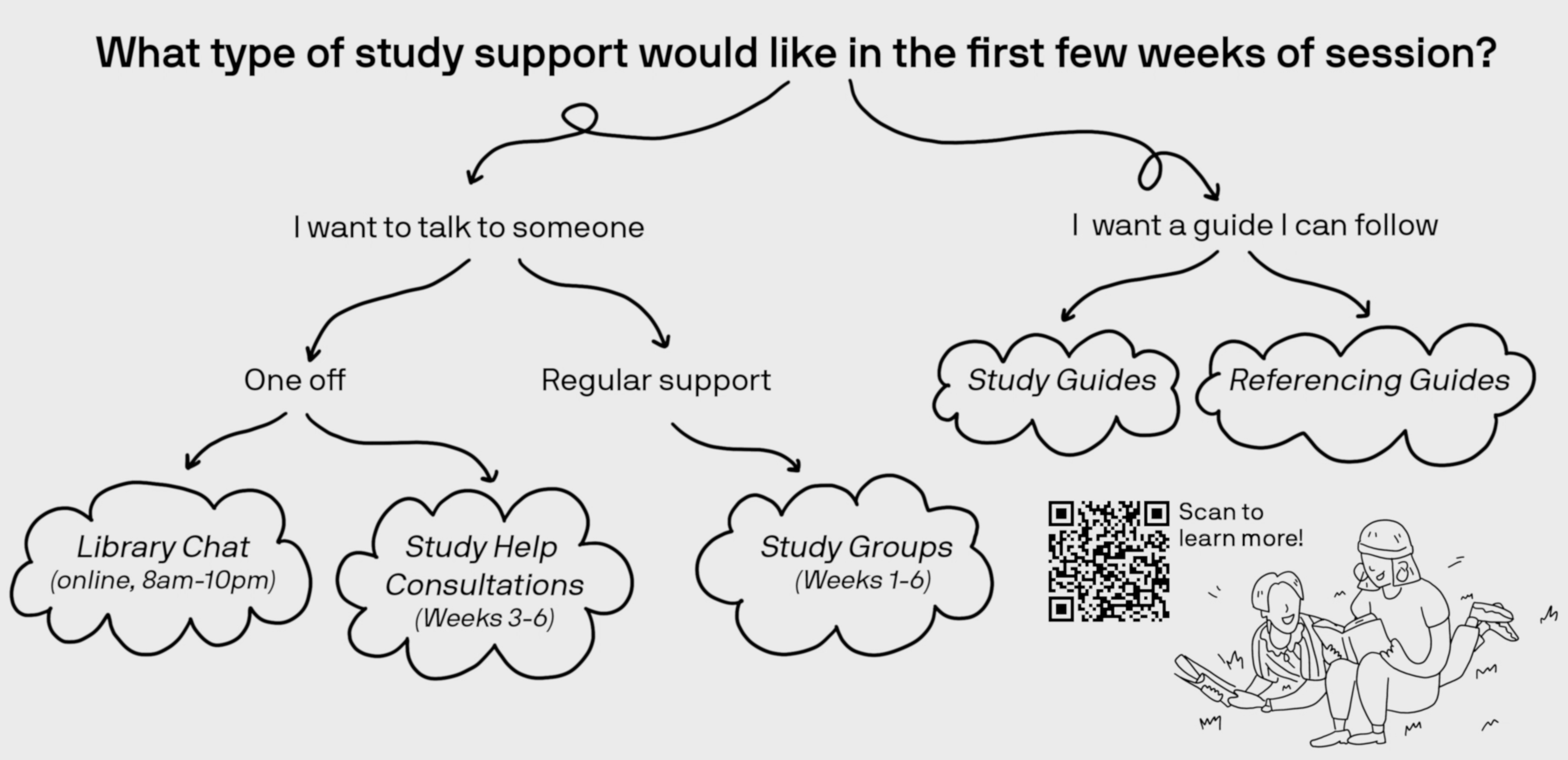 Check out everything you might need to know to get started for Spring session.